Ever seen that long kiss at the end of the movies? It's sensual, isn't it? We all love to be touched, kissed and pampered. Women, being the most sensual beings, love to be passionately kissed by their men. Kissing is the beginning of the foreplay and if you can master the art of it, then the victory is all yours.
Believe it or not, we all crave for some special kinds of kisses. Some love those sweet and mushy kisses all over the face while others love the passionate and wild kiss. There are many types of kisses like the butterfly, playful pecks, long dragging kisses and of course the French kiss.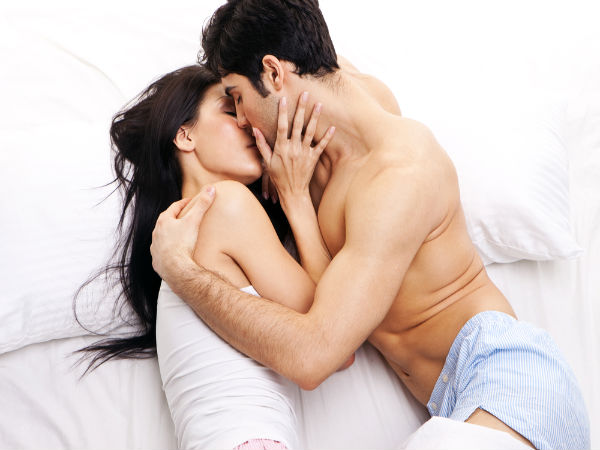 A woman's body is always seeking pleasure. And you will be amazed to find her pleasure points. So, here are the various types of kisses women crave for:
Against The Wall
Women love to be sexually dominated. This kind of rough kiss is something every woman wants her partner to do. It may hurt a little. But when you push her against the wall and then lip lock, the passion is indomitable.
Interruption
Women love to be kissed in the middle of a movie. An unexpected kiss can be sexually appealing to a woman. So, the next time your girl is watching a movie, just sneak behind and push her a down on the bed for a long and sexy kiss.
Fight
This is something out of the movies. Two people are fighting like cats and dogs and then suddenly they immerse in a passionate lip lock ending in a wild lovemaking. Your woman will go crazy over you if you do this in the middle of a fight.
Dirty One
Go a little dirty and lick the chocolate off her lips. Or let the wine pur down her lips and lick it with your tongue and the kiss her hard. This is one of the best kisses which women crave for.
Try these kisses on your girl and she will do anything you want. And above all use your imagination to find out new ways to lock your lips with her. She will surely love it.