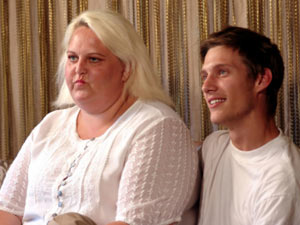 When we see a very skinny guy and a very bulky girl walking hand in hand we wonder aloud, 'how on earth will they make love?' Physical compatibility is important for a couple because there can be no passionate lovemaking without it. However physical compatibility does not end at your shape and size; there are many more intricate details in it. There are is the question of preferences, likes, dislikes and choices involved in it. Individual have a self image and they carry it to bed. Even the best physically matched couple can have problems in bed if they their preferences for lovemaking positions don't match for example.
So there is more to explore in terms of physical compatibility of love making and here are the most obvious points.
Why Physical Compatibility Is Important For A Couple?
Unmatched Figures: The first problem can arise from an obvious discrepancy in figures. If one of the two is overweight then then compared to the other then both partners might not be satisfied. As the saying goes, 'a large woman needs a real man'. In another hypothetical situation, one partner can be too short. Then the couple may not be able to enjoy all the positions of love.
Inhibition: Passionate lovemaking can happen only if both partners are totally uninhibited. While making love you have to let go 100 percent. If you hold back then you cannot derive maximum pleasure from it.
Who Dominates? There are two roles you can play in bed; the dominant and the submissive. The dominant one takes control of the lovemaking process by taking initiatives and the submissive one submits to his/her wishes. If there is a competition among partners for either role then lovemaking will lose its charm.
For How Long? A research says that some women like lovemaking to be short and sweet while others like to make love for long periods to time. It is the same with men. The time by which you reach orgasm has to match. If it doesn't then either one partner remains unsatisfied or gets bored because they have climaxed long back.
Preferences: Not all individuals prefer all kinds of lovemaking positions. For example women prefer to be on top and so do men. But both cannot be on top at the same time. Some women find the dog style position degrading and some men hate to lie down while making love. Your preferences have to match your partner's if you both are to be satisfied. Otherwise it is possible for one partner to feel wounded or hurt.
Aggressive Love? Some people can get slightly more aggressive than others during passionate lovemaking. In the heat of the moment there can be slapping, biting or scratching. This is considered normal by some people and termed violent by others. Your thresholds for aggression need to match.
Physical compatibility is essential so that your idea of lovemaking matches.