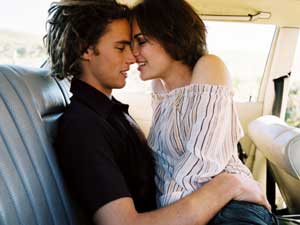 When it comes to lovemaking, couples in love are willing to do anything, in order to feel that ultimate pleasure. There has been a number of rumors, that lovemaking during menstrual cycle is not healthy, for both the partners, but still, there are some couples who are enjoying in this ecstasy. Why so?
A survey was conducted on lovemaking during menstruation and there were a handful of people who disliked the act and another set of them, spoke positively about it! A female subject, who spoke for this topic of lovemaking during menstruation stated that although it is dangerous, the feeling of getting intimate during this period is 'heavenly'!
A couple at the study inquired if pregnancy is possible when it comes to lovemaking during menstruation. Doctors say that , it is possible as women can become pregnant at any time during their menstrual cycle. Saerela, a housewife, stated, 'My husband and I involve in lovemaking during menstruation and its been over 3 years we indulge in this activity and till date, there is no change in our health.' She also continued saying that her menstrual cycle is regular and cramps reduce while she simultaneously enjoys the pleasure.
When it comes to oral lovemaking during menstruation, it completely grosses 90 percent of both the partners, but, there are is that 10 percent of couples who find this act, 'romantic' and 'one of a kind'. A male subject claims to say that when his wife is having her menstrual period, he finds her unclean and therefore keeps his distance from her, when it comes to intimacy.
Just like the subject mentioned above, most men say that though research proves it to be safe and also a good way to show affection to the partner, they somehow would like to avoid this phrase.