Sex during summer is a little tricky and sweaty! While few couples like the sticky summer sex. There are many couples who do not feel like having sex in this hot weather. They wish to get intimate only in the air conditioned bedroom or chilled bathtub. In most of the sex positions, you have to stick close to your partner. Couples who do not like sticky sex might not prefer too many sex positions during the summer season.



So, to help you spice up sex in summer season, here are few smart sex positions that you can try with your partner. These are not sticky sex positions that can make you feel aww!!!! Check out...



Summer sex positions: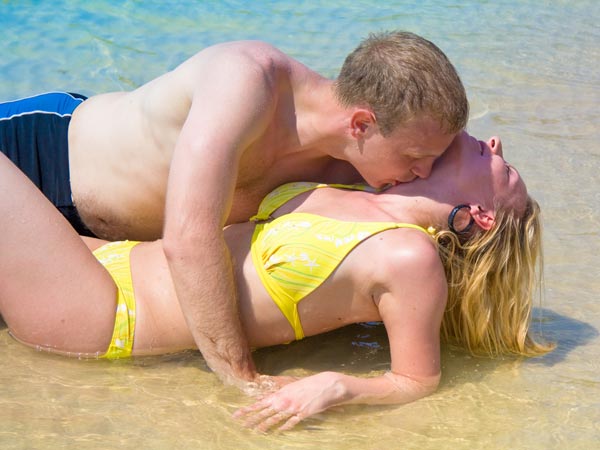 Missionary: This is one of the most common and preferred sex positions that is loved by couples. Spice up your summer sex with this sweaty and sticky position. You can try this sex position in the bedroom, floor, couch.



Doggy style: It is a sex position where the couple wont stick too much to each other. If you want to enjoy non-sticky intercourse, try the doggy style. Don't think that lack of intimacy during the intercourse will be a turn-off. Both men and women love this sex position as it allows deeper penetration, access to g-spot of women, and men get to spank more!



Woman on top: Want your lady to take some action and dominate sex? Then try this position to spice up sex in summers. You can even try this sex position in the bathtub or balcony.



Standing in the shower: During summers, you can enjoy a sexy bath with your partner with this sex position. Spice up summer sex by going for a chilled and cool session. You will beat the heat as well as enjoy some pleasure with your partner.



Tantric sex: It is a position for couples who love sticky sex. You get to enjoy pleasure and have some steamy hot sex with your partner.



These are few sex positions that you can try to spice up your summer days and nights! Apart from trying these sex positions, use some props like ice cubes, and juicy fruits to enjoy the session.