Enjoying sex at different places is spicy and interesting too. Having sex in the same old bed can become very boring after a span of time. Add spice to your sex life by trying in some naughty places like balcony, living room couch, bathroom, or on the stairs.



Having sex on the stairs can be a real fun. Experiment on the stairs by trying the erotic Stair Master Kama Sutra sex position. However, while doing this sex position, be careful as exerting too much pressure on your partner can hurt him/her on the back.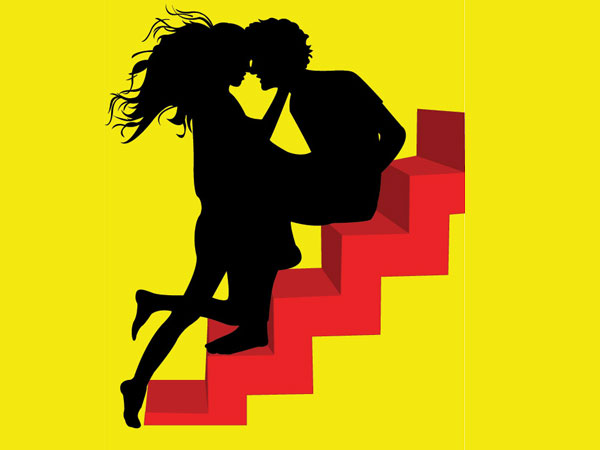 How to try stair master sex position?



Pick up the second last stair of the staircase (the topper the better to sit and penetrate). Make the woman sit on it and then spread her legs. The woman should lean back on the staircase to get support. You can place a pillow on your waist to feel comfortable. Place your forearms on the stairs to balance your body weight. You lie on top of her and stand between her legs. Now try to penetrate inside her. The man can place his palms on the stairs to get support. If your body weight is balanced, you can use your arms to caress each other while enjoying the intercourse.



Why you would love stair master sex position?



Women would love this sex position as it allows deeper penetration. Moreover, in the stair master sex position, the man can easily rub the g spot of the woman during the intercourse. So, women love this position as it stimulates them! The woman can widespread her legs to allow easier for intercourse and G spot stimulation.



Men can easily exert pressure and take the action in this sex position. Looking at the woman and her moving body during the intercourse increases your sex drive and excites you.



So, try the stair master sex position. If you want to try cowgirl position on the stairs, you can come over him and make him enjoy some fun!