Having a perfect groin or penis can be a matter of pride for you. Women can be sexually satisfied if you have a big penis and last longer in bed. However, a man with a thick penis can find it difficult to have intercourse. Having a thick penis is not a disorder. But, women find it difficult to have sex as they need time to get adjusted with the thick and big groin! Men with a thick groin cannot try several sex positions till the woman gets adjusted as penetration is next to impossible due to the pain.



So, if you have a thick penis and want to try some less painful sex positions, here are few important tips for you. Try them...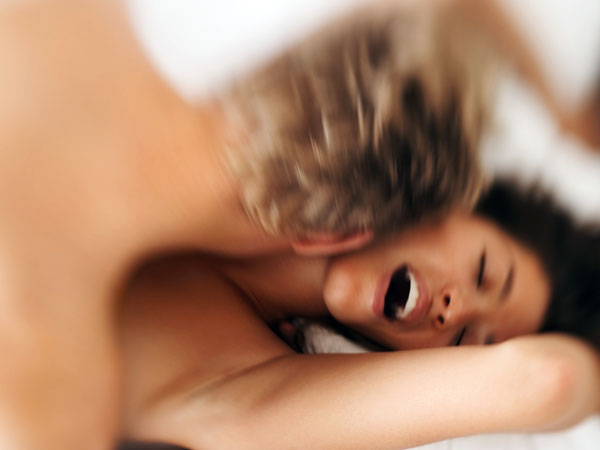 Sex tips for men with thick penises:



Lubricate: It is very important for your lady to lubricate enough. Dryness can make it really painful to penetrate inside her. So, make sure you penetrate inside her only if she is lubricating enough.



Use a lube if required: If your woman is not lubricating, you must use a lube to prevent dryness and ease the intercourse.



Sex positions: Focus on the sex position as it matters a lot! You should not try few sex positions immediately. Once your woman gets used to your penis thickness and size, try sex positions that are deeper and spacious. Prefer classic sex positions like missionary till then. Even woman on top is preferable as the woman controls the depth and speed as per her comfort levels.



Spread your legs: Spread your legs apart to allow deeper penetration, and also give enough space to make it less painful for the woman. If you join your legs and enter inside her, it will be really painful for the woman. Women can avoid pain by joining her legs closer.



More foreplay: Women take time to get excited. So, indulge in foreplay and have some oral to increase the sex drive. Women most particularly love foreplay and this can really turn them on! So for better sex and lubrication, have a proper foreplay before sex.



These are few sex tips for a man with a thick penis to remember.