They say that it is not easy to satisfy a woman! Not really, if you know the right tricks. To satisfy a woman you should first know how to turn her on. It is not difficult to discover the erotic zones of men. It is always the penis, testicles and the buttocks. But a woman's erotic zones are numerous. you may find it really surprising that the most unusual part of her body may actually be the most erogenous point to turn her on.
Women have always been the most spectacular mystery for men to solve. Going to bed with your girl is not any less than solving a mystery. You have to find her pleasure points which just make her go crazy. If you are worried about how to pleasure your lady in the bed tonight just check out the points below and give it a try. She will definitely go crazy by your moves.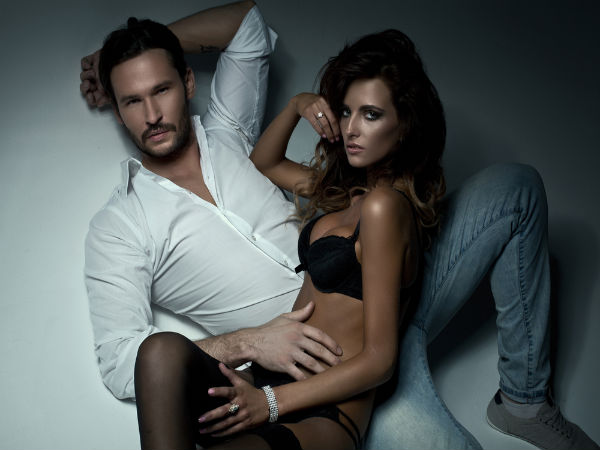 Here are the 9 most erogenous points of women:
Inner Thighs
Begin with her thighs. The inner part of her thigh is highly sensitive and she will moan out with pleasure when you touch, stroke and lick it.
Buttocks
Many women like it when the man plays with her back side. A mild squeeze in the buttocks or if she is really wild then a bit of spanking will do the trick.
Nape Of The Neck
Run your lips slowly around the nape of her neck. She will go mad with pleasure. Then slowly lick it and then bite it softly. Touching this part is something which no woman can ever resist.
Ears
Women loved to have their ears kissed, licked and the earlobes bitten softly. Also you may try whispering something totally erotic in her ears to turn her on.
Feet
Yes, women have the maximum arousal when you squeeze their feet, especially the heels. Give here a arousing foot massage and then slowly rub her feet against your penis. She will go wild with the touch of your G-spot.
Wrists
You never thought the wrists could arouse her? Well take this, women love to have their wrists nibbled by their men. Caress her wrists and sink your teeth in them. She will definitely moan with pleasure.
Breasts
In fact the nipples are the most erogenous zone for women. Gentle fondling, caressing, licking and sucking on the nipples will make her go crazy and she will get ready to do whatever you want.
Clitoris
Stimulate the clitoris with your fingers or the tongue. It is the most obvious G-spot of women. The unusual sensation in this place could make her get wild with pleasure.
Lips
The favourite spot of every woman. You can kiss, lick, suck, bite or do anything in this area. She is sure to get turned on in every way.