Having sex outdoors can be real fun. However, you always miss a cosy bed, curtains, lighting and aromatic smell of your bedroom. But, couples must try to do something different to keep-on the interest.



Outdoor sex can be hot and fun at the same time. Hiding behind the trees or cuddling up on a beach corner can be really exciting. However, logistically speaking, you need to be very careful while having sex outdoors. So, if you are planning to have a mind blowing outdoor sex, prepare yourself beforehand. Here is a guide for you.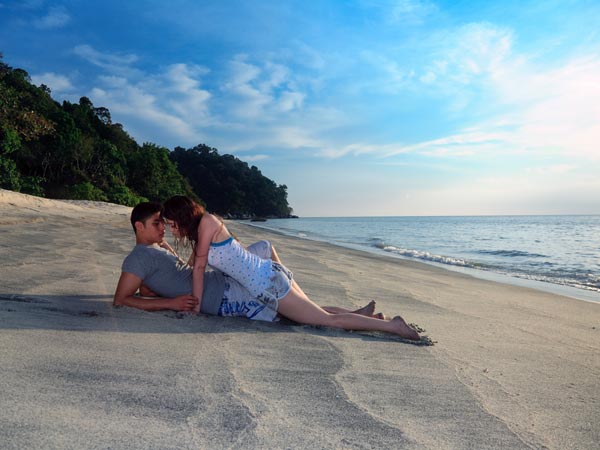 Girls guide to a perfect outdoor sex:



Plan a place: If you want to have outdoor sex, plan beforehand. This helps you get prepared accordingly and have fun without any problems. Pick up a place where you two can comfortably have sex. It can be a dark and lonely road, beach, garden or pool. So pick up a place and fix a timings to execute your plan. Be careful of bugs and insects while picking up nooks and corners.



Sex items: Now, arrange a sex kit. Keep toys, lube, first aid supplies and condoms in your kit so that you can enjoy outdoor sex without any difficulty.



Dress up: Depending on the decided place, wear something that goes well with the location. However, prefer easy to open clothes especially skirts and zip tops as it becomes easy for outdoor sex. Even footwear should be comfortable and easy to open. Wear a sexy lingerie to turn on your man and have an erotic outdoor sex.



Perfume: You need to smell good every time before having sex. Both men and women need to follow this tip to have outdoor or indoor sex. A nice smell definitely turns on your partner. So, make sure you put his/her favourite perfume to create the sexual mood.



Clothes: Even if you plan sex inside the car, carry some clothes like a stole or blanket. This will help you cover up while having sex. If you feel uncomfortable, just wrap the blanket or cover the window panes to enjoy outdoor sex without any hesitation. If you are hitting the beach, make sure you carry a cover as the beach sand can have needles, bacteria or small insects that can be hurtful. Wrap yourself with clothes after you are done with beach sex!



Girls should follow this guide to have a mind blowing outdoor sex. Women seldom make such bold plans so, make sure you are a perfectionist in planning an outdoor sex.