You must be wondering about the headline. Yes, breast sex is an innovative foreplay idea you can incorporate to make your sex life boost with pleasure. Women's breast is an important erogenous zone. Fondling, caressing, nibbling at it gives immense pleasure to both the partners. However there is more you can do with this pleasure point to spice things up!



Breast sex can give you unimaginable pleasure only if you can do it right. We can give you the ideas to play with your assets which are loaded with immense sex appeal. Follow them closely. You and your partner will find yourself immersing into the unexplored depths of joy and pleasure. Once you master the art of breast sex, you can indulge in even deeper explorations to increase the pleasure.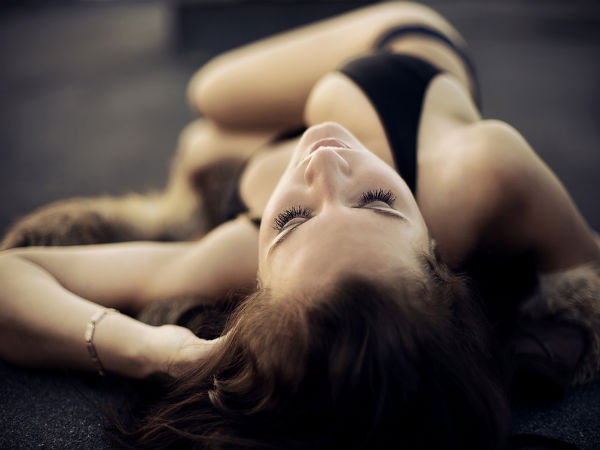 Check out these awesome ideas for breast sex and try it out tonight with your partner. The pleasure of breast sex is simply heavenly!



The massage: Rub your nipples all over his body. Start by caressing his lips with your nipples and allow him to lick them with his tongue. Next move down and rub them against his nipples. Go further down concentrating on all the erogenous zones like the navel, crease between thighs, penis and his toes. Your guy will go mad with pleasure.



Chill out: Get some ice cubes and have him gently rub them on your nipple tips. Then put an ice cube in his mouth and ask him to suck on your breasts. The touch of the hot tongue and the ice will give a tingling sensation which will drive you crazy.



Spice up: Dab a little cinnamon oil on your nipples. Then ask your guy to blow on them. The tingling pleasure is unimaginable.



Give him the dessert: Put a spoonful of ice cream on one of the breasts and some chocolate sauce on the other. Have him lick them one after the other for the pleasure of a delicious dessert.



Find the sweet: Trickle a spoonful of honey from your breasts to your navel. Blindfold him and challenge him to find the sweet only using his tongue. What a sweet treat!



To and fro: Rub a little lubricant lotion on your cleavage. Then slide his penis back and forth between your assets. The sensation just cannot be described in words.



Play: Sit in the cowgirl position and play with your breasts. Take his fingers and fondle them by yourself. Pinch your nipples, squeeze your breasts, rub them on his face and let him lick them from below.



Try these breast sex tricks tonight and surprise your man on bed. These tricks will surely give you unimaginable sexual pleasure.