Having sex in small and cozy places can be filled with fun and pleasure. In small places, you can either have a quickie session or have sex for a longer duration. Small and cozy places like the closet, shower, tent or car are favourite hot spots for couples to have sex. Many a times, after returning from a party or while going on a long drive, you get excited but do not find the right place to have sex. You feel like rushing the car back home and take your girl there. Why do you need to rush back home when you can have sex comfortably in your car? Yes! You got it right... Here are some sex positions that you can try in the car.



Woman on top: As you two are on the back seat or single front seat, there is very less space to spread across. Thus, you can try this pleasurable woman on top position to enjoy sex inside the car. If you are doing outdoor sex on the front seat, pull the seat as far as possible to make room and also lie down easily.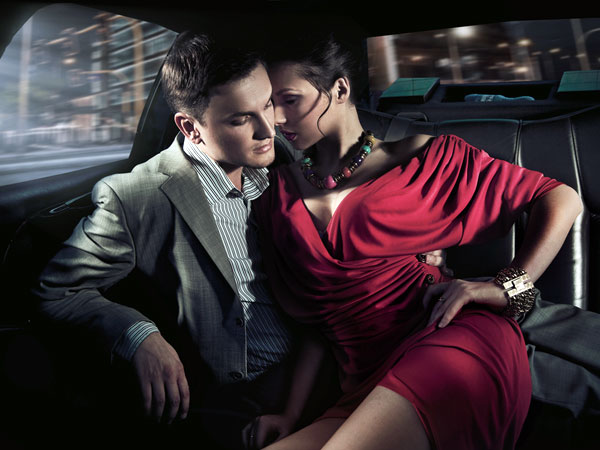 Man on top: Women love this position and men find it difficult to push in such a small space. However, desire and wish can make you try this sex position inside the car. Like the woman on top, try to create more space so that the session is comfortable for both of you.



Missionary position: If there is less space on the back seat, sit in the doggy style. Put your one leg down so that it is easy for you to spread the lower body in the doggy-style position. It is an easy sex position that can be tried in the car as the man also makes it easy to insert whilst peeping through the glasses to keep a track of the outside world!



On the car: The hood of the car has been sensualised with hot models and their poses in many photo shoots. Posing sensually showing their curvaceous butt and cleavage is tempting. You can lean your front body on the hood of the car and spread your legs. Let your man try doggy style on the hood of the car. If outdoor, make sure you two are having sex in a lonely place. Having sex is scary or little crowded places can be a turn off as the fear of someone will distract you.



These are few sex positions that you can try inside the car. Make sure you are at a place where there are no cops. Always turn the car AC on if possible so that the moisture doesn't form on the glass panes.