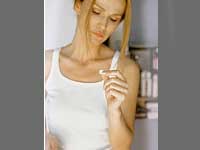 Ecstasy pills may come up with treatment for post-traumatic stress disorder (PTSD), say experts.
According to clinical-trial results presented at a conference in San Jose, California, the effect of the party drug seems to continue for years after the initial treatment.
People can develop PTSD after traumatic experiences such as sexual abuse, or witnessing extreme acts of violence. Patients are plagued by flashbacks and nightmares, and often become emotionally numb and easily frightened.
Currently treatment for PTSD includes cognitive behavioural therapy and selective drugs such as paroxetine (Paxil) and sertraline (Zoloft), but many people with PTSD do not respond to them.
Ecstasy, otherwise known as MDMA (3,4-Methylenedioxymethamphetamine), causes the release of neurotransmitters such as serotonin in the brain, and so could help to decrease the patient's fear and defensiveness during treatment.
The first two preliminary human trials were conducted in the United States and in Switzerland. The results were very promising, and there were no safety problems or serious adverse events.