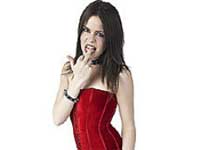 A new study has revealed that women who commit sexual offenses are just as likely to have mental problems or drug addictions as other violent female criminals. The research is the largest study ever conducted of women convicted of sexual offenses in Sweden.

Between 1988 and 2000, 93 women and 8,500 men were convicted of sexual offenses in Sweden. Given that previous research has focused on male perpetrators, knowledge of the factors specific to female sex offenders has been scant.

A group of researchers at the Swedish medical university Karolinska Institutet have now looked into incidences of mental illness and drug abuse in these 93 convicted women, and compared them with over 20,000 randomly selected women in the normal population and with the 13,000-plus women who were convicted of non-sexual crimes over the same period.

[an error occurred while processing this directive]

Thirty-seven per cent of the women convicted of sex offenses had undergone treatment at a psychiatric clinic during the period, and eight per cent had been diagnosed as having a psychosis. There was no difference in incidences of mental illness and drug abuse between these women and women who had committed other kinds of violent crime.

"This is interesting as men who commit sexual offenses usually have fewer psychiatric problems than men who commit other violent crimes," said Niklas Langstrom, Associate Professor at Karolinska Institutet's Centre for Violence Prevention and one of the authors of the study.

"So it seems as if female sex offenders, more so than male, suffer from mental illness or have drug problems." However, the figures differ widely from the control group. Incidences of psychosis were 16 times higher amongst the sex offenders than the control group, drug abuse 23 times higher.

According to the research team, the results indicate that women suspected or convicted of sexual offenses should undergo routine psychiatric examination, something which, at present, is not done.

By sexual offense in this study is meant rape, non-consensual sex, sexual abuse and sexual molestation. The group has earlier published a similar study on male sexual offenders. The study appears in Archives of Sexual Behavior.