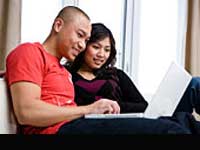 Lee Hui Zhen, from Singapore is helping men to boost their libido with the aid of technology.
Lee Hui Zhen, under the category of sensual gurus is arranging for a four-week online course on massage techniques to rejuvenate the male organ.
"According to 'The Sin Chew Daily,' Lee Hui Zhen's programme, conducted in English, would feature ways of massaging the penis to enhance sexual pleasure and curb premature ejaculation," reports The Star Online.
The course which would kick start on July 5 , is to be conducted jointly by Lee and her Australian partner D.J
Lee has also advised the participants to practise after having seen the video clips. Ensuing this, a forum is likely to be held amongst the volunteers to discuss sexually related matters.
Lee, however has made it point blank that there would be no live demonstration and those enrolled for the course can only get access to the uploads of recordings made in Sexology colleges in the US.