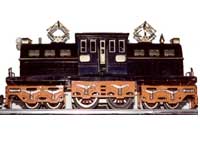 In a rather disgusting display of creativity, the British toy train makers have emerged with a train model with a couple shown having intercourse,toys on the tracks.
The movement of the models are detailed with the male figure gyrating on the female who is lying on a red blanket in one of the roadside scenes. The movements have been made as authentic as possible by the German train manufacturer, Viessmann. He has used the microprocessor technology to achieve this.
These train models were launched this week and the makers claim that they are ready for any kind of protest. The company is also launching a range of prostitutes offering their services to the lonely passengers and flashers exposing themselves to the female passengers.
"We give our customers the opportunity to create their own worlds and their own stories with this technology," the Sun quoted Martin Kosa, spokesman for Viessmann, as saying.
AGENCIES