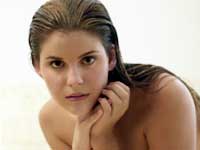 People are being offered 10 pounds an hour to work as naked cleaners on JobCentre.
An advertisement says that both men and women can apply for posts with the firm Knobs And Knockers.
"Staff required for household cleaning duties in the nude. Pinny provided. Must have pleasant nature," British tabloid The Sun quoted the advertisement as reading.
Those recruited would have to do washing, ironing, and vacuuming. The newspaper report says that other cleaning jobs available at the centre in Southampton, Hants, offer six pounds and hour.
"The advertisement is perfectly legal," said a spokesman.