There are many sex positions that can be tempting as well as satisfying. To enjoy pleasure and keep the spice of romance alive, many couples try different sex positions. It is good to try new positions as this prevents the chances of facing boredom in bed. Women on top (cowboy girl) and missionary position (man on top) are the two most common sex positions that is preferred by couples. Today, we will discuss why women and men, both love cowboy girl position.



What is cowboy girl position?



In this sex position, the woman sits on the top of a man like a cowgirl and controls the intercourse. The man lies on the bed and enjoys the action performed by his partner. There are two types of cowboy girl position. One is where the woman faces towards the man and another is the reverse cowboy girl position. In the later position, the woman will have her back towards the man and control the action.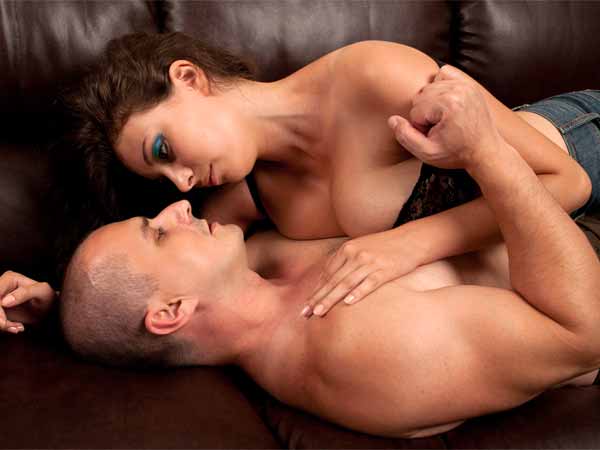 Why women love cowboy girl?





Women love to take control during the intercourse. They decide how deep the penetration would be and how much speed will excite them more.

There are many women who want to dominate sex and wish to make the man just lie down flat embracing her.

Sometimes, women feel that there should be some action from their side just to excite their men. Men love it when women take control and act accordingly.

The penetration is deep and this sex position also helps the woman reach orgasm without much effort. They just have to bend a little so that the groin rubs against the g-spot during the intercourse.

In reverse cowboy girl position, the intercourse is even more deep thus making the woman enjoy more pleasure without feeling shy.





Why men love cowboy girl position?





Men always fantasise that their partners feel comfortable during the sex. They always wish to see their women handle the whole session and make the man just enjoy pleasure without much effort.

Men love to see women on their top. The sight is very appealing to the eyes of a man. Men feel more relaxed when they see the face of their partner who is enjoying pleasure. The humping and jumping of the woman turns on a man.





These are few reasons to know why couples love this sex position.