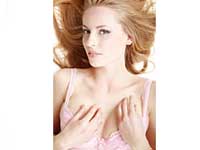 A new study has found that some women may have lower sexual drives because of the guilty feelings about being sexually aroused.

Researchers have found that even when women have physical responses, revealing that they are aroused, women do not realise it themselves.

The denial to sexual arousal is subject to impression management because this results in causing women to have a unsatisfying phycial relation with the partner.




The study, which was published in the Archives of Sexual Behavior journal, said in case of men, they rarely showed the same discrepancy between body and mind.

The study was carried out for over 40 years, looked at 132 cases and measured the mental and physical responses in 4,000 men and women.

Meredith Chivers, from Queen's University in Kingston, Canada, said, "Our results have implications for the assessment of sexual arousal, the nature of gender differences in sexual arousal and models of sexual response."