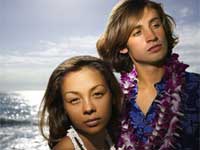 There are many myths and folk beliefs regarding the female orgasm. There were many studies to unravel the mystery behind this phenomenon. Now, after some intense field research, a team of experts has uncovered six facts about the female orgasm, as revealed by modern science.
The magical G Spot: The G spot is a small region in the vagina that, if stimulated, can produce wildly intense orgasms. But, since decades, strong evidence for the region's existence was harder to find than the spot itself. There's a specific difference between women who could have G-spot orgasms and women who couldn't. Now, it is time to teach women with G spots how to put them to use.
The brain switches off: It's folk wisdom that people can't think straight when they have sex on their minds. A brain scanning study showed that many areas of women's brains were deactivated during orgasm, including those involved in emotion.
Many women can't have orgasms: It is true that many women have problems with their sensual lives. Female sexual dysfunction (FSD) is so common that the very idea that it is a medical disorder has come under attack and thus efforts to develop drugs to treat it are underway.
Genes affect orgasm frequency: The variation in women's ability to have orgasm could be down to genes. Many women never have orgasms during intercourse, and some also cannot have them through masturbation. Some of this may be down to external factors like upbringing, but the study showed the genetic factor is significant.
Technology can help: Perhaps the most extreme solution for sexual dysfunction among women is the so-called "orgasmatron"-an implant inserted into the spinal cord. It stimulates the user when switched on via a remote control.
Some mystery remains: The female orgasm is a puzzle for evolutionary biologists. It is unclear why women should have orgasms at all, and it is particularly baffling that so many women should be unable to have orgasms during penetrative sex, but able to have them by masturbation.
Female orgasms are an evolutionary accident. Like male nipples, they persist simply because there is no good reason to get rid of them.