Libra is a sign which is ruled by the Goddess of beauty and love, Venus. Libra is always turned on by the finer things in life and a Libran also demands a partner who can appreciate the beauty surrounding us.
Flirting comes naturally to a Libra man as well as woman. But a good dose of flirting an flattery can get you to the bed of the Libra man. Librans love to live in a fantasy world and hence they also demand a creative partner who can fantasise and live up his fantasies as well. So, role playing and other forms of foreplay are the keys to turn on your Libra man.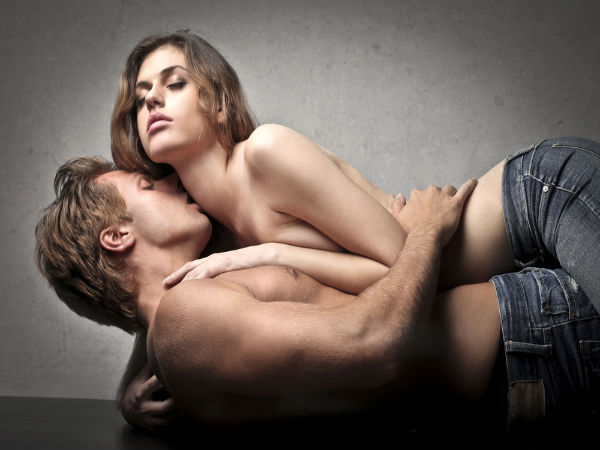 A Libra man is very sensitive and he will take care that you are satisfied on bed. So, there is no need to fake anything because your Libra man will not like it. Check out these hot sex tips to make your Libra man happy on bed.
Sexy Lingerie
Libra has a taste for beauty. So, don't overlook that area. Dress up well if you are trying to seduce your Libran. Put on your most sexy ligerie if you wish to get your Libra man wild.
Set Him Up
A Libra man may lack the decisiveness as to what you want. So, take control and position him the way you want. Do it in front of the mirror so that he can admire himself while performing.
The Standing Position
You Libra man loves it! Have him pick you up, wrap your legs around his waist and watch him go crazy with pleasure.
Stroke The Lower Back
Libras love to be cuddled. Stroke his G-spots with your fingers. Rub his lower back and see how he gets into action.
Morning Sex
Librans are extremely good at morning sex. They get turned on easily in the early morning. So, even if you had good sex in the night, you must try the morning sex with Libran. You will never forget the experience.
Keep The Lights On
Librans are not very shy people. They want to see themselves as they perform. So, keep the lights on so that he can appreciate every part of your body, stroke and cuddle it.
So, if you are with a Libra man, here is a chance to bang-on with him. Try it out!