There is no end to the list of Kamasutra sex positions. Couples who love to experiment with new sex positions would love to know new and erotic positions to get pleasure. The missionary sex position is a hot pick among couples. Both men and women love to indulge in this sex position. To spice up sex, you need to try something different at times. So, why not twist and turn your missionary sex position a little?
The turning man is a pleasurable Kamasutra sex position where the position is almost similar to the missionary one.
Turning man sex position: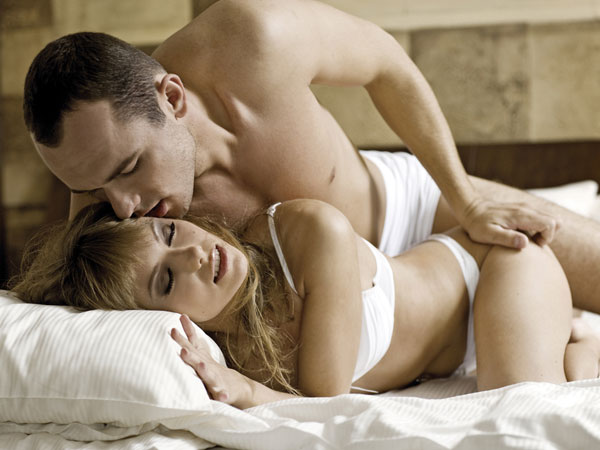 In this position, the man will be over the woman. However, the woman will lie upside down. This sex position can be best utilised for getting orgasm. It all depends on the spreading of legs. The woman needs to spread her legs wide apart and bend it forward to allow deeper penetration. Make sure you flip your legs otherwise the weight of your man and constant action can sprain your leg muscles. Spreading your legs and bending one leg forward allows the man to take either left or side position and enter inside to stimulate the g-spot. The woman needs to get support through her elbows.
The man will lie over her and will penetrate behind. The woman must lift her head upwards so that little face-to-face interaction is there. This also makes the man see and observe your gestures and reaction during the intercourse. The woman can tilt a little on either left or right side that the man can see her body move easily.
Why couples love turning men sex position?
It is an easy to try sex position. Women especially would love this Kamasutra sex position as it allows deeper penetration and makes it easy for the woman to reach orgasm. Men on the other side have easy access to the breasts and can caress the woman.
So, try the turning man Kamasutra sex position.