Sex is often a problem for women who are fat or have a big back. Their voluptuous figure is a source of huge discomfort when it comes to trying out new sex positions. This causes a very awkward situation for women who have a huge figure. But where there is a will, there is a way!
If you have a huge figure and you want to make love to your partner, you have to find the right way to do it. You can use your fat figure to your advantage and find out the sex positions which will not only be comfortable but also extremely satisfying. Apart from trying out the normal missionary you may try some of the other wild positions to steam up your sex life.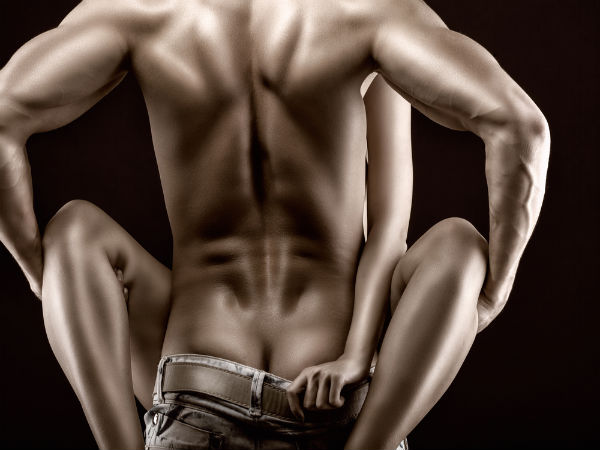 Check out these sex positions which are perfect for fat women.
Doggy Style
Get on your knees with your hand on the floor while your partner is behind you. This is a very classic position and works perfectly for women with a big back.
Spooning
This one is not only a sex position but a cuddling technique. Lie on one side with you back pressed against your partner's front. Your bodies need to be pressed together, your legs can rest in top of each other. Try to lift your upper knee to allow easier penetration. This is one of the basic four sex positions. This is one of the best positions, for him to reach your G Spot!
Missionary
This is one of the favourite position of women who have a huge figure. Just lay back and let him do the entire job in top of you. Just relax and enjoy!
Stand And Enjoy
This is a very versatile position, most fat women avoid it because it requires you to be standing up. But it is one of the best positions if you have a big back! Stand on your tip toes and use a piece of furniture to lean against. He can grab you onto the back of your thighs and hold them against his hips, lifting you up and pushing you back. This position satisfies you, just as the missionary sex but adding a sexy twist to it.
Side Wind
This position will let you enjoy while your man does the complicated work. Lie on your side and raise one leg, keeping your other leg straight on the bed. Your man straddles your bottom thigh and hugs your raised leg as you rest your calf on his shoulder. Once he enters you, have him wind and whirl his hips as he thrusts for maximum pleasure. This position guarantees complete satisfaction to both of you.
Try out these sex positions if you have a big back or have a partner who is fat. Your awkwardness towards sex will vanish and you will be exploring a whole new and wild side of sex.