Admit it, your guy enjoys the hand job and blow job more than the real action. Men, in particular are a lazy specie who do not want to budge from their places once they have settled in.
This is one of the most crucial reasons why men enjoy the blow job and hand job part more than intercourse. It is an easy thing for them because you take charge of the action and they get the pleasure out of it!
Since your guy enjoys lying down lazily and derives pleasure from your action, why not make it amazingly enjoyable for both of you? We will give you a few amazing tricks for giving a perfect hand job which will make your guy cry out with the unimaginable pleasure. Yes, it is tough to get the guys to express the pleasure they feel. But once you have tried these hand job tricks on him, he will not only express out loud but will also ask you for more.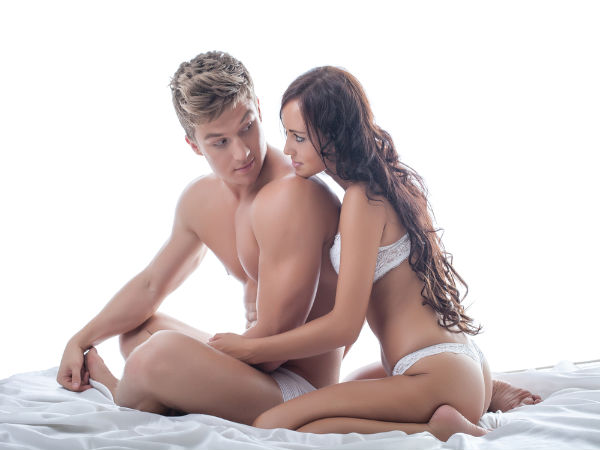 Check out these tips to give him an amazing hand job.
Lubricate Well
Nobody likes the dry and parched hands. Believe us, your guy will certainly not enjoy rough hands rubbing on and on his delicate part. So, apply some lubricant like oil or a moisturising cream to soften up your palms and then take the charge.
Get The Position Right
You have to make yourself comfortable in a position where both of you can derive maximum pleasure. You can try making him stand in front of you while you give him a hand and a blow job alternatively by sitting down. Or you can nestle yourself up between his legs while he lies down on his back and start the action.
Fire Starter
Hold his penis between both your palms which will obviously make it erect. Then roll it between your palms as though starting a fire. Make sure you do not put too much of pressure on it. Be gentle and enjoy yourself while doing it.
Twist It
Turn your hand upside down with the thumb directing at the bottom of his penis. Move your hand up and down slowly twisting it around till you reach the tip. Once you reach the tip, do it the other way round until you reach his balls.
A Tight Stroke
Interlock your fingers and thumbs around his penis and close around it having a tight grip. Move your palms up and down fast. Concentrate on rubbing the lower part of his penis as it has the maximum sensation.
Make Some Noise
Remember you are not doing it only to make your man happy. It is for your own enjoyment as well. So, as you go up and down on his shaft, make some sexy noises. It is a huge turn on for both of you and make the hand job experience all the more exciting.
Try out these tips to give an amazing hand job to your guy and make him go wild with pleasure.