If you are not a born master in sex, you try numerous ways to learn and become a champ in it. Getting tips from your partner can be really interesting and helpful. If you ask your partner and get some tips in feedback, it will help you perform better and build the perfect mood for sex. As men easily get bored of sex, women can take few tips from them to bring back the lost interest and make sex fun as before. Here are few sex tips from guys that women can keep in mind to perform better and turn him on.
Sex tips from guys: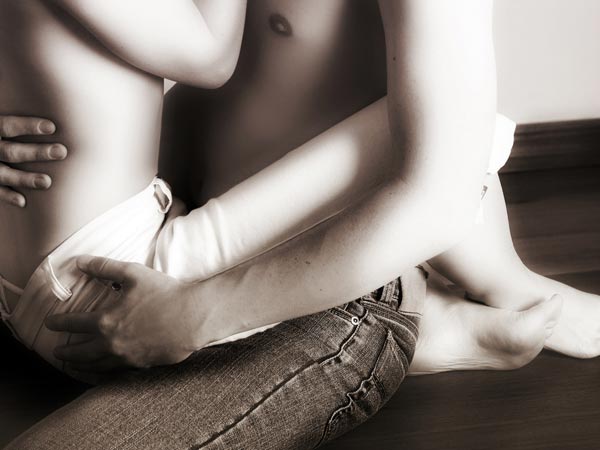 Kiss me on my back: Even men love to be caressed on their back. This can be done through kissing or tickling on your man's back. You can even use your tongue to play the game!
Enter my ears: This is one of the sensuous zones of men. So, a majority of guys suggest this sex tip for women. With your tongue end, caress and tickle the ear of your man. You can also tickle behind the ears to excite him and turn him on.
Wet your lips and make me horny: This is another sex tip from guys that can be really helpful for women. If you want to turn on your man and get him into a perfect mood, try this! Wet your lips and make him taste you. This can also be used to signal that you are all ready to go down and taste him!!!
Suck my nipples: Most of the men get turned on with this sex trick. That is why, guys who get turned on with this trick, would suggest it to women. Suck his nipples and gently bite it to excite your man. You can also roll your tongue around to tickle and excite him.
Lick my balls: This is one of the most common sex tips that comes from a majority of guys. Licking the small balls (testicles) is a huge turn on for men. To excite him, go down there and make sure you play with his round and soft balls.
Get wild and dirty: It is one of the biggest fantasies of men. They would love to see a woman get wild and dirty on bed. For example, lie on the bed and spread your body. Explore with your fingers and indirectly invite him for sex. Guys would take this as a pleasure.
These are few sex tips from guys that women can follow. Try them to excite your man and enjoy a wild sex!