Trying new positions in sex makes you enjoy the love life to the fullest. You do not get bored and enjoy pleasurable time with your partner. Very few couples indulge in several sex positions. This leads to boredom. So, it is very important to try something new in bed and spice up sex.
There are many sex positions that couples can try to enjoy pleasure with innovations! Apart from missionary, cowgirl, 69 and doggy style, you can try something more simpler and easier. Spoon position is one of the most simpler lovemaking position that you can try after getting up lazy also. Lets check out how to do the lousy spoon sex position.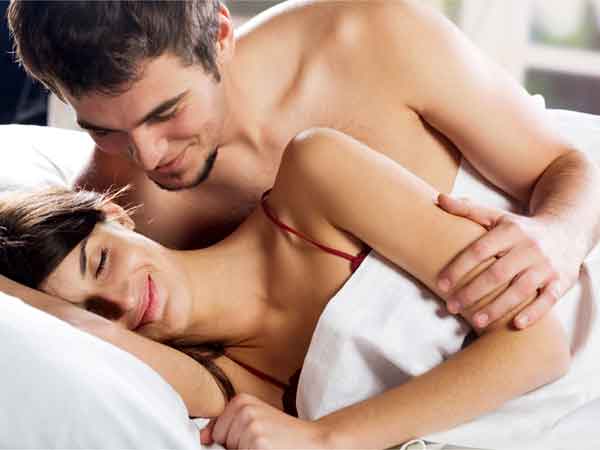 2 ways to do spoon position:
Legs joined: The woman will lie on her side and the man will be behind her. The woman will show her back against her man. The man will be little above the woman to insert easily inside her. The woman will take her buttocks outside to allow him enter inside. The man will control the woman and intercourse from behind. The penetration can be little tricky as the man finds it difficult to enter inside.
Legs apart: In this spoon position, the woman will lie in the same pattern. The man will be behind her but the woman's legs will be little apart. If she is lying on her left side, her right leg will be raised up so that the man can enter inside easily. It also makes a way for the woman to reach orgasm while having sex.
Why spoon sex position rocks?
It is very easy to do. This sex position is very preferred in the morning as both men and women are lazy and all you need is to lie on your side.
Women love to feel the chest of their men on the back. The back of a woman is a sensual zone and the touch of her man excites her more.
One of the benefits of this sex position is, women can masturbate while having sex. If they try spoon sex by spreading their legs, they can easily access their g spot.
Men love it because they can caress their women's breasts while having sex. Most of the men find it difficult to feel the woman's breasts in other positions.
These are few ways to try spoon sex position and why couples love it.