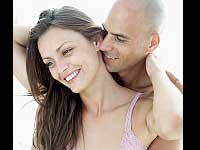 The art of lovemaking is special between a couple. When you love a certain someone there is always a sense of belonging to the other person. Lovemaking is a beautiful way of expressing that you love the other person who is near to you, your sweetheart!
Although lovemaking is a great way of expressing love, there are many mistakes both a man and woman can do to spin this feeling into a roll coaster. To avoid these cases, here are a few tips on what you should avoid during a lovemaking session.
1.There has been a quite load of instances when I have heard of people calling out their exes name when they are making love to their partner. This should be avoided as it is a great embarrassment to your partner who is trying his/her level best to please you in bed.
2.Another thing to avoid during lovemaking is to loose control of your bowels. This is really disgusting and can be excusable only if you are drunk, but still try to use the loo before you get intimate with your partner.
3.Thing to avoid during lovemaking is the ability to change the mood of romance. There are times when women loose focus and discuss about other unimportant things in bed when they are intimate in a lovemaking session.
4.An important thing to avoid during lovemaking is talking about your past relationship and the intimacy you shared with that partner. Not only will this affect your relationship it will also give your partner a feeling that he is not good in bed thus bringing down his ego to his toes.
5.The most disgusting thing to avoid during lovemaking is to pick on the particles stuck in between your teeth or to burp in your partner's mouth while kissing her. This really turns a woman off so stay away from this mistake.
6.Do not make sex a routine. This will bring about boredom in the relationship therefore putting off that flame you and your partner share. Apart from this it will also cause a lot of health affects.
These are some of the thing to avoid during lovemaking. If you do avoid these tips, your lovemaking session will be ever so green and successful.