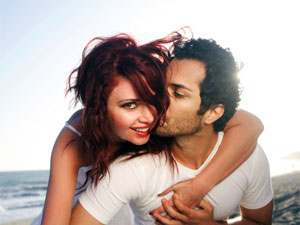 Do you always feel like making love to your woman and often find her not very interested as you are? Well, it is the same case with every couple as all women differ from men when it comes to arousal ways. Today, we shall discuss on how men can arouse women with these quick foreplay ideas. Take a look.
It is very rare for women to reach orgasm in less than 25 minutes as men hardly understand the sexual behavior of women. Foreplay as all couples know, is an extremely important part of lovemaking. Men and women need to arouse, attain orgasm and end with a highly pleasurable climax.
The reason why most women cannot get high with the usual foreplay is because they require time to get turned on. As women are always used as a machine of enjoyment they always wouldn't liked to be treated as one but instead like being patiently pampered, loved and pleasurised.
Men should never make a mistake of skipping the arousal techniques as their partner may show disinterest by climax making it frustrating and confusing. Here are some arousing tips to arouse woman for making the entire act a heavenly experience.
Top 4 Arousing Tips -
1. Whispering - To make her understand your sexual desire, whisper a few words that she would love to hear it from you. Giggle and tickle her with naughty phrases, kiss, sweet pinch, love bites can all unwrap the deep hidden sexual desires of your woman.
2. Kissing - Kiss can play a big role in a quick foreplay. Deep tongue kissing can start the action and this way it will show her that you are made only for her. The connection gets stronger and the rest falls in place easily.
3. Massage - Massaging is one of the best arousing tips as it can bring bigger difference while starting with the act. Warm breath, licking and kissing can add to the love massage even more.
4. Making Out Tips - While making out, choose the right place as sometimes a car, a couch can make the entire experience unimaginably exciting. The dark, confined places add more to the act than the usual.