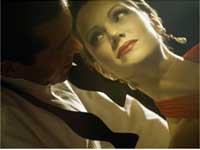 Tiny feet and fingers in the warmth of her arms may look like a defined beauty of power that could create something so special. A bounded gift that both of you waited for so long may mount you in a stronger relationship however it may be the cause of an unseen daunt in your sexual relationship too. Let the most sensual three letter word 'sex' not be the last thing on your mind just after childbirth. Read interesting facts about 'Sex after pregnancy' to rekindle your sex drive, to play the magic wand for hot sexy nights.

When to have sex?
This is the most common question most men breed on after the birth of the child. Well! It does show your intimacy and the time to feel her love. Do not rush. Wait at least for 6 weeks. Sounds like a long-long interval, but you do not have another choice. Whether your lady love gives birth vaginally or by C-section, her body will need time to heal. Six weeks wait before resuming intercourse allows time for the cervix to close, postpartum bleeding to stop, and any tears or repaired lacerations to heal. Some women feel ready to resume sex within few weeks of giving

[an error occurred while processing this directive]

birth. However others need more time. Factors such as fatigue, postpartum blues, fear of conception again and changes in body image may take a toll on her sex drive. Generally, doctors advise women to resume lovemaking after pregnancy only when they feel ready for it, both physically and emotionally.

Ouch! It hurts
Even after complete healing this may be her slogan every time you pounce for more. Gynecologists state that after the childbirth vagina becomes dry and tender, especially if she is breast-feeding. Use a lubricating cream or gel. A low-dose estrogen cream applied to the vagina also helps. To ease the discomfort make love by cuddling or massaging her or have warm bath together with your mastered kissing techniques to build stimulation. Explore sex position that she enjoys and feels good. Make sure not to give pressure to any sore areas and control penetration. Ask for her feedback on her every move. If it is still painful consult the Gynecologist for advice

Sharing masturbation with your partner is another way to build intimacy.. It helps to relieve sexual tension and if there is not resentment or hostility involved, can be a real turn-on, even to the tired partner.

Too tired to make love?
Caring for the new member in the family may be too tiring for both. The exhaustion may extinguish the flame of passion. However you can still leap on the highest peak of sex drive. All you have to do is make love when the baby closes its eyes for rest. Make sure to feed the baby first to extend the time of lovemaking. To boost your lady loves sex drive make her eat healthy foods, exercise regularly and drink plenty of fluids. Make her rest for a longer period. Leave her to spend some time alone. Taking care of your love with kinds gestures will also keep the passion alive for long.

Contraceptives is a must

Women must resume contraceptive methods immediately as they can get pregnant again, even when they are breastfeeding. Experts advice breastfeeding mothers to avoid contraceptive pills with estrogen, as it drops milk production. Therefore use barrier methods like condoms, intra-uterine devices, contraceptive creams or gels, or the diaphragm.

A note for New Moms
Men"s attitude to sex after birth varies from person to person. Some may see their lady loves body as maternal and not sexual others may feel left out and jealous of the new member. Some may be frightened of hurting their partner. A recent research even states that after viewing the birth of their child, some guys are a bit traumatized by seeing the vagina in such a different shape and context. Most men do not show the effect of a traumatic birth so it is important that you and your partner tell each other how you feel.

So happy parenting pals. Remember, sexy night do not just happen on its own they are made. So, get under the warm blankets its time for lovemaking.