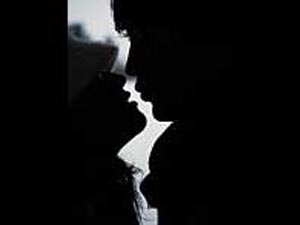 Are you in bed with the wrong person? Have you ever felt that your love life is getting meaningless, dull and boring? Are you drawn to danger zones which may jeopardize your lives? It's high time you get out of it ,be smart by doing the right thing before events get out of hand .
People often make terrible mistakes in searching for their loved ones and tarnish their image. A mental and emotional connection is very necessary for lovemaking as it is the union of the mind, soul and body. Making love is always regarded as carnal ignited by a spark of magnetic attraction. It's love that makes an experience fulfilling and enriching. We often are under the notion that a physical connection is the
ultimate manifestation of our love but how wrong are we.
Many couples believe that lovemaking stabilizes one's relationship however, if we learnt that our dearest loved one engaged in a one night's stand, on that pretext we break ties with them. Lovemaking is a basic need and we all forget that.However, many people get physically close to just get relieved from tension or sometimes even for fun but what we lose out on this is our lack of understanding that uniting is a special experience.
As Mae West rightly pointed out, sex is emotion in motion. The feeling of selflessness, loyalty and love makes the whole process endearing. It's important that this experience is shared only with the one person we love dearly. This should be the golden thumb rule. Regrets can be too late if you do not have a clear sense of judgment and understanding while anticipating this act. Sudden acquaintance in these issues can only bring repentance. A one night stands is a futile affair with nothing but regret to fall back on.
No matter even if you are single, it's best to count on your character and let you passion fly high only after you have met that special someone. The lovemaking act, has a paradoxical meaning, on one hand it is primal, carnal and basic , an act that needs to be fulfilled otherwise if not gratificated according to Freudian times can lead to maladjustment in different areas of life. On the other hand, sex is a beautiful and essential for procreation.
Sex is constructive as well as destructive. It can be positive in nature when we indulge in lovemaking process with the person we love and want to cherish for the rest of our lives. It can spell destruction when we harm ourselves and our loved ones as we get intertwined in the web of deceit and unfaithfulness. Are you caught in a vicious web? If yes, fight your way out of the destructive end as you're worth it!