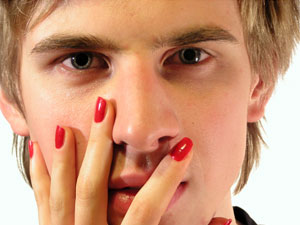 Being wild in bed is quality that not all people have. Another problem is that you never get to know from outside or at a distance how a person would react in bed. So if you have aggressive tastes in bed then you need to choose a girl for yourself carefully. The trouble is that you cannot know without actually being intimate how she will react to your ways of love making.
Now lets consider this problem in the Indian context where arranged marriages are still in vogue. Most people meet just about a couple of times before they end up married. Physical compatibility is not given enough weight-age in the whole process. Is there a way to to know if the girl is wild in bed without actually taking her to bed? Good news is that there is.
Use these tips to look for signs of aggressive love in your girl.
Tips To Know If A Girl Is Wild In Bed:
Looks can be deceptive so do not write her off just because she is silent or reserved. Statistics prove that it the silent girls who are most explosive in bed. Girls who talk a lot or are otherwise outgoing use up all their steam in blabbering and other interesting activities. But there is a suppressed sensuality about silent girls. They have a lot of pent up energy waiting to break loose and that makes them aggressive in bed.
If your girl is not dressed up is a sexy way or it too wrapped up in tradition. These external trivialities will not affect her taste in ways of lovemaking. You have to ignore all this and look for that core carnal element in her. That is there then everything else will fall in place. You can influence her to change her fashion statement but not her basic nature.
Look for intensity in her eyes. Women whose eyes don't talk are often not so wild in bed. Remember this, women due to their long period of hiding behind a veil of societal prohibitions have learned to express with their eyes. You have to learn the language of eyes to understand what she has to say. A pair of endless dark eyes could be the promise to many nights of aggressive love in the future.
Looks are not important as far as marriage is concerned. They matter even less when it comes to ways of making love. Be rest assured that her good looks will cease to turn you on once to learn that she won't respond to your kind of lovemaking. It has often been observed that drop dead gorgeous women are cold in bed because they feel that their mere presence is enough in the act of lovemaking. That is not the case; you have to work on ways of lovemaking just like you work on your professional life.
Try these tricks to find out if your girl will be wild in bed and you will be a happy man.