If you think that having sex during periods is something yuck then you are lagging behind. There are many women who are very excited sexually during their menstruating days. While there are women who cuddle themselves with a toy and sleep during their monthly periods, there are many women who love to enjoy sex even while menstruating.



Sex during periods can be painful at times that is why it is important to control the pace of intercourse while having sex. All sex positions are not ideal to try during periods. For example, women on top sex position can be a huge turn off if you try it during your periods. The fun will turn disastrous as you are bleeding. Thus, here are the best sex positions that you can try during periods.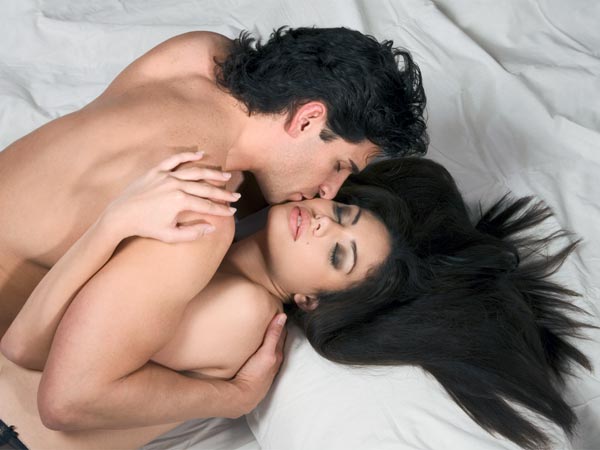 Sex positions to try during periods:



Missionary: This sex position is simple and ideal to try when you are menstruating. The mess will be less and you do not need to worry about cramps also. The thrust can be decided according to the situation. Make sure you have a piece of cloth on the bed so that you do not stain the bed sheet.



Standing: Having sex during periods can become clumsy and dirty for many women. So, having sex under the shower in the standing position is clean and comfortable too. It is less messy and exciting too. Standing position allows more access to the g spot and women can enjoy to the fullest.



Legs apart: This is similar to the missionary sex position. The woman generally wraps her legs around the man's waist or keeps it a little away. Give some more space to allow easy access to the clitoris. However, make sure you do not have more than one orgasm in a day. Too much orgasm during periods affect the reproductive system and also increases menstrual cramps.



Spoon: This is a simple yet effective sex position that you can try during periods. In this sex position, the man will lie behind the woman on one side. The penetration is from behind so it makes it easy to caress your woman. Moreover, the pain is less and the pace is also slow. So, if you feel like having sex and keep the cramps aside, this lazy sex position is ideal for you.



These are few sex positions that you can try while menstruating. Be careful and make sure that you use condoms. Protections prevent the transfer of sexually transmitted infections and diseases. If the menstrual cramps are severe, avoid having sex.