There are many sexual positions that are written down in the Kamasutra. But, very few couples indulge in more than 3-4 positions. Out of the 4, missionary, women on top, doggy and 69 are the most famous and highly preferred sex positions. In 69, couples tend to enjoy more orgasm pleasure.



The sex position got its name because it is a head to toe position where the man and the woman lie in opposite positions. When we turn 6, it looks like 9 and vice-versa. Similarly, couples lie in a manner where both can reach each others' genitals easily. Basically, 69 is a sex position in which there is no intercourse. This oral sex position can be of great fun. Here are few tips to master the position, 69!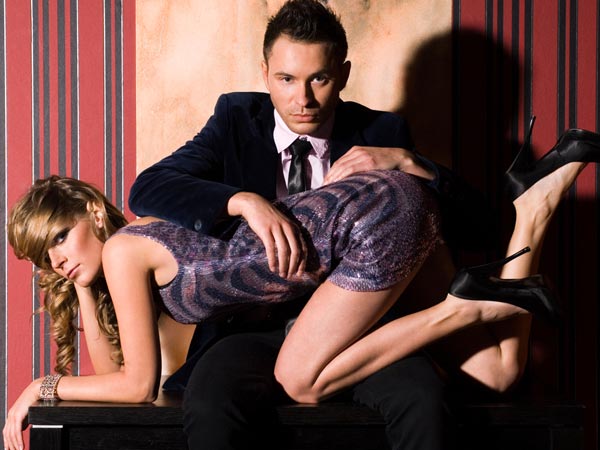 Sex tips to master 69 position:



Do not get distracted: Many couples get distracted while doing the 69 sex position. This is because you are receiving as well as giving pleasure. Thus, working at the same time while enjoying pleasure can become complicated. Stay focused or else you will be on the receiving end only.



Be careful while giving it: This is a very important tip to master the oral sex position. Be very careful while giving a nice oral. Out of pleasure, you can hurt your partner in their delicate genitals. So, do not get completely carried away by the pleasure. Do not hurt your partner when you are enjoying the high climax.



Comfort: It is very important to be comfortable while doing the 69 position. If you want to master this sex position, see that you both are lying on each other in a comfortable position. It is very important to have access to the g spot and the groin. So, place yourself comfortably. You can use a pillow to reach the spot of your lady easily.



Stress on more other spots: Both men and women can master the 69 position by stimulating the sensuous spots. Men can focus not only on the g spot but also on the vulva, the sensitive space between anus and vaginal opening and the inner thighs. Similarly, women can explore more than the penis. She can play and suck the testicles. These sensuous spots can be a big turn on.



These are few sex tips to master the wonderful 69 position. Take time and enjoy the pleasure of oral sex. If you are about to reach but your partner is not, discuss and hold for a second. Keep your partner's mood in mind so that you two reach climax together.