Having sex is one of the most pleasurable moments for a couple. It is a way to get rid of stress and become intimate with your partner. Sex positions are many but you cannot sit and read the Kamasutra book all day long to know some mind blowing sex positions that you can try with your partner. That is why, we are here to offer you some pleasurable sex positions that you can try on a chair. Get out of your bed and try these positions to make erotic love with your partner.



Sex positions to try on a chair:



Woman on top: This is one sex position in which the woman can control the penetration and pace of the intercourse. If you want to have sex on a chair, you can easily try this position. The man will sit on the chair with his legs widespread. The woman will sit on his lap and perform. It is one of the sex positions that couples love. The woman can also climax easily in this position. You can also modify this position by making your woman sit on her back. The woman will sit on your lap but her back will be visible to you. This makes the penetration more deep and allows you to excite her by using your hands on her bosom or g spot.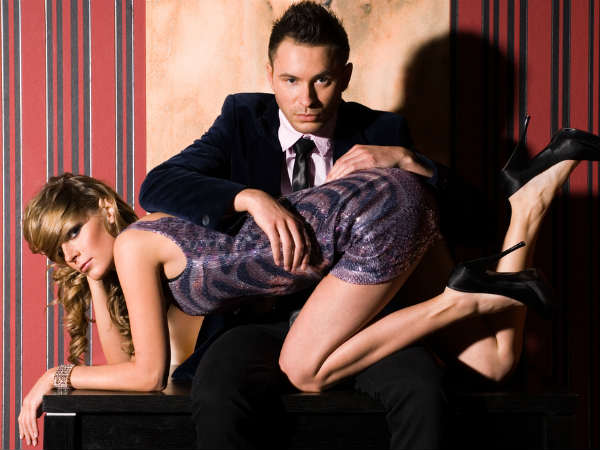 Sitting position: In this position, a couple can make love easily. The woman will lean on the chair with her arms. Basically, she will stand and her arms will support her body weight. The woman will be bent down with her back towards the man. The man will stand on the floor. It is somewhat similar to the doggy style. If possible, the woman can sit on the chair and spread her legs out to allow intercourse. Penetration is deep and reaching orgasm is easy for the woman if both are tilted in the right way. If well tilted or bent, it is easy for the man to rub the g spot with his penis.



Woman on chair arms: It is an another easy sex position that can be tried anytime. The woman will sit on the chair with her legs widespread and supported by the chair arms or handles. The entry is easy and there is more space to enjoy intercourse. However, reaching orgasm can be little tricky. But, both men and women love this sex position.



These are few sex positions that you can try with your partner on a chair. Make love in a different way to experience your sex life to the fullest!