Sex is one of the most pleasurable activities in a couple's life. There are many ways to have sex. To enjoy pleasure with your partner, you can try different types of sex positions. Both men and women have their list of favourite sex positions that are jotted down on the basis of comfort, effort and pleasure. While missionary, woman on top, spoon and standing positions are mostly preferred by couples, there is one more sex position that both men and women love; it is the doggy style. While some women love it and some don't, men unanimously love this sex position.



What is doggy style sex position?



In this position, the woman bends on her knees with her back facing the man. In short, the woman will sit like a dog. The man will stand or sit on his knees. As the name of this sex position goes, the penetration is from the back.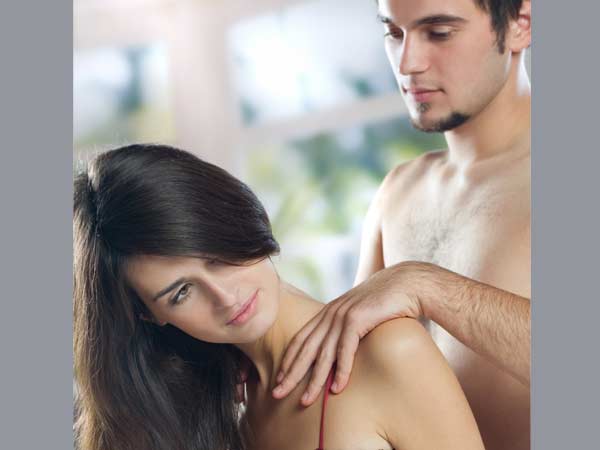 Why you should you try doggy style position?



This is one sex position that is easy and satisfying too. The penetration is deeper when compared to the classic and all time preferred missionary position. You can try this sex position to enjoy a different type of pleasure. As the intercourse is from behind of the woman, it is deep and painful. In doggy style, women feel more pain but that is blended with pleasure. Moreover, chances of reaching orgasm is easier in this sex position. If the man bends a little to rub the g spot of the woman, it will become easier for the couple to reach climax.



Men love this position because they control the pace of the intercourse. They can either go in speed or move slowly. Men also love to see the butt of the woman. Most of the men have wild fantasies about the buttocks of women. Spatting and squeezing the butt during action makes it more pleasurable for men. There is another weird fantasy of men that is related to this sex position. Few men hold the hair of the woman like reins as if riding a horse. It is mainly done to control the movement of the woman.



You can try this sex position at any place. It can be done in the bedroom, bathroom, swimming pool, chair or balcony. This position requires less space and is also easy to do! Have you tried doggy style?