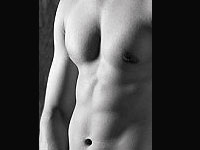 Masturbating helps both women and men in having a better understanding about, how their body responds to sex. It also helps them in staying in the bed for a longer period.
Here are some masturbation tips:
Don't masturbate without the help of lubricants. Lubricants can give you a better feel of the process. Experts say that if you use your dry hand or finger to masturbate then the process will become tedious also it may hurt your vagina.
Make sure that you don't rush to masturbate. As I have mentioned earlier, masturbation is the thing that would help you to stay in the bed for a longer period, rushing for an orgasm or ejaculation won't help you to achieve a longer stay in bed. So make sure that you practice masturbation that lasts for 20 minutes. If you feel like ejaculating before 20 minutes divert your mind and take a break. Relax for a while until the arousal comes to a normal level.
Most men have the habit of masturbating after watching a porn video or movie. You will get aroused in no time and ejaculate. So instead of masturbating after the movie or the video, it's advised to do it from the start and you can gain a better control on your arousal and ejaculation.
Breathing while you masturbate can give you a relaxed and pleased arousal or orgasm. While you indulge in masturbation make sure that you breath well. You will be amazed to feel how relaxed your body and mind is. As your arousal levels increase.
Have the habit of urinating before masturbation. As a full bladder can hinder the pleasure and will end you in a quicker ejaculation or orgasm, which is incomplete.