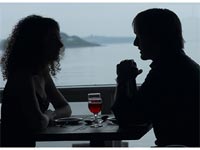 With things going eco friendly from bulbs to cars, one could also go green on bed.
Intimacy could be expressed in an eco friendly way not only paves way for a healthy relationship but could also do good for the environment following the tips listed below says Fox News.
Here are 8 ways to pave way for an eco friendly intercourse, boosting your sexual life.
Organic lubricants
Companies are gearing up in the production of organic lubricants free of parabens and petro-chemicals, like Babeland Naturals Organic Lube.
Bamboo sheets
Silky bamboo fabric not only spells luxury but also relate to an eco-friendly making from a renewable source that are grown sans pesticides and harsh chemicals.
Eco-lingerie
Now hemp silk, organic cotton, bamboo and other renewable fibres to go into the making of eco friendly lingerie that are stylish and slippery to woo your beau.
Environmentally Friendly Condoms
Biodegradable sheepskin condoms now in an eco friendly way.
Sustainable Wooden Paddles
Coco de Mer is on the way to manufacturing sustainable wooden paddles complimented with fair-trade leather wrist cuffs.
Phthalate-Free Vibrators
Elastomer, a latex-free material free of Phthalate, is now employed in the Sex toy industry thereby closing the doors against birth defects caused by Phthalate.
Local flowers
Resort to using local flowers or seasonal flowers when wooing your lover for they do not require the use of many fossils fuels due to long distance transportation.
Organic wine
Expose your palate to wines made from certified organically grown grapes grown without chemical fertilizers, insecticides, weed killers and other synthetic chemicals while winning and dinning.
AGENCIES