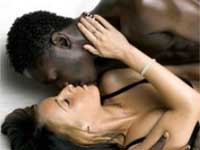 Sexual acts behind the wheel are proving to be a potentially fatal distraction for Australian drivers, reveals a new survey.

In poll conducted by Drive.com.au, while eating was the most popular distraction, with 93 per cent admitting to snacking while at the wheel, more than 40 per cent of the respondents admitted to engaging in sexual acts behind the wheel.

Another, 53 pct of the respondents admitted to sending or reading texts while driving.

One in five women admitted to applying make-up in their car, while 11 per cent of men used electric razors.

Chief Superintendent John Hartley, Commander of Traffic Services for NSW (New South Wales) Police said that people aren't attentive enough when at the wheel

[an error occurred while processing this directive]

The incidence of people being caught talking and texting on mobile phones has also increased in the past 12 months.

"Using a hand-held mobile is just pure laziness with the amount of bluetooth options out there. There's just no excuse," the NZPA quoted Hartley, as saying.

"I think it is a combination of factors. People are trying to make up for lost time stuck in traffic by trying to do things on the run, like eating and putting on make-up.

"People get blase about these things, but one moment"s lack of concentration could mean the end of your life or someone else's," he added.

He said that if being distracted at the wheel caused the death of another driver or pedestrian, the offender could be charged with dangerous or negligent driving causing death.