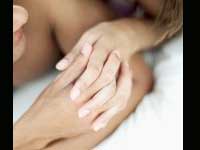 They say with pleasure always comes a good amount of consequences. In a recent study, it is proved that the virus responsible for genital warts could trigger the onset of mouth and throat cancer.
As per the Swedish Centers for Disease Control and Prevention, it is said that a number of risk factors have been identified for oral cancer. The consumption of nuts, smoking and alcohol are all included to make the disease spread more.
The team from the CDC, believes that human papillomavirus which is the reason for genital warts could be linked to cancer of the mouth.
It is now said that people who have early sex and oral sex with different partners are bound to face the treat of mouth and throat cancer.
The report of the CDC has stated that, " We suggest that we are encountering a slow epidemic of mainly sexually transmitted HPV-induced oral cancers".