Today, 13th February is celebrated as Kiss Day. As valentine's week is going on, you have to try something special everyday to celebrate love! When romance is in the air, you can try different things to celebrate the special days of the week. As it is Kiss Day, it is time to get dirty and turn on your man tonight. There are many types of kisses that you can give to your partner. However, what turns on is a kiss that is given on the sensuous zone.
Make kiss day special by giving him kisses at his sensuous zones. Check out the best places where you must land tonight!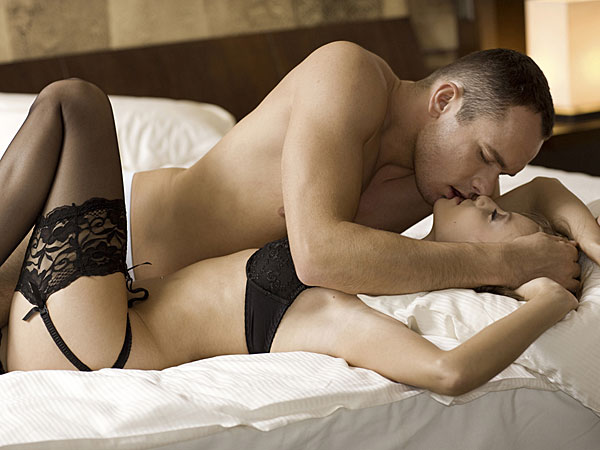 Lips: This is one of the most common places where you must give a kiss. Give a wet kiss to bring the passion within each other.
Behind the ears: It is a sensuous zone to excite your valentine this year. Both men and women can try this place to excite their partners. It is soft and the best body part to turn-on your partner on Kiss Day.
Lower abs: Celebrate Kiss Day by kissing your man on his lower abs. Use your tongue to tickle and build the excitement.
Nape of the neck: If you want to make Kiss Day special, do not forget to go down on the nape of the neck to kiss your partner. This soft and sensuous body part can be a huge turn -on for both men and women. Be soft and gentle while kissing on the nape of the neck.
Feet: Our feet is one of the soft body parts that can tickle easily. A foot massage can be used for a great sexual start. Grab a body lotion and start giving a foot massage. Gently pay more attention to the heels of the feet. This spot is known for arousing sexual drive. So, do not forget to kiss at this place tonight.
Inner thighs: Nothing can be a huge turn-on than kissing on the inner thighs. Both men and women can easily get into the mood if they are tickled or kissed on the inner thighs. Do not forget to kiss here on Kiss Day.
Abdomen: Tickling on the abdomen of your partner can help build up the perfect mood for sex. Use your tongue to tickle down to the inner thighs and genitals.
Chest: Playing with men's nipple is a turn-on for them. It is nothing to be shocked or amused about. Nipples are soft and extremely ticklish. So, use your lips and tongue to excite him.
So, celebrate Kiss Day by kissing your partner on these sensuous zones.