There are many sex positions that can make you reach orgasm. If you think that only fingers or tongue can stimulate your g spot then you are wrong. There are some sensual sex positions that can help you climax easily. Multiple orgasm is fun for women. If you want your woman to reach orgasm without much effort, try these sex positions.
Sex positions to make her climax: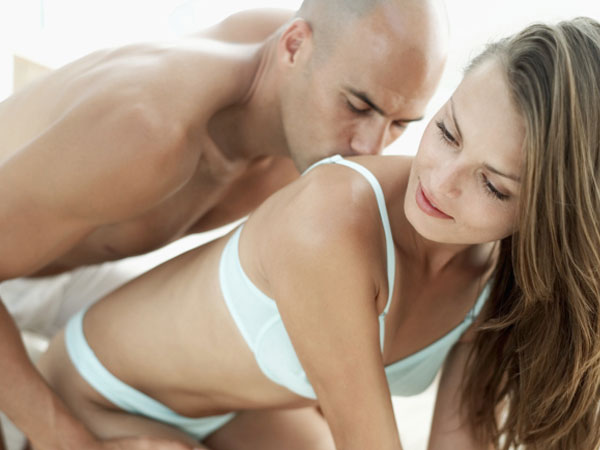 Missionary position: This is one of the most preferred position by couples. But, there are few women who can successfully reach climax in this man on top position. The man should bend a little so that while pushing inside, the penis rubs the g spot of the woman. One easy way is to bend the woman's lower body down. Make her lie on the corner of the bed with her lower body little outwards. You :the man) stand on the ground and have sex. This way, missionary position can be best used to make her reach orgasm.
Doggy style: It is one of the best positions to make your woman reach climax. Make sure the penetration is deep. Tilt a little so that you easily get to touch her clitoris while having sex. Rub the penis to stimulate her and make her enjoy the pleasure.
Woman on top: This is an easy sex position women use to stimulate their sensual g spot. Bend down on him and try circular motions while having the intercourse. You will definitely enjoy sex while reaching orgasm.
What men should do?
Use tongue: To make your woman enjoy pleasure, give an oral. Use your tongue and do not forget to sensually use your hands while licking her. Feel her sensual zones while giving oral. This will make her reach climax easily.
Use your fingers: If you are trying to give an oral by rubbing her clitoris, make sure you dig inside with the other hand. Two things at a time is more pleasurable for women. Rub with one hand and dig inside with another.
Put her legs on your shoulders: If you are on top of her, put her legs on your shoulders. This creates space so that you can stimulate her while having an intercourse. When her legs are on the top, the vagina spreads thus making it easier for you or her to rub the clitoris.
These are few positions and ways to make a woman reach orgasm without difficulty or hard work!