Its Friday! Couples get very excited as weekends approach. It is the time when you can be only with your partner whole day and night long. Saturday and Sunday are the best days to enjoy sex and spend some intimate time with your partner. Want to try something different this weekend? Get over the missionary, woman on top and doggy style positions. It is the weekend to spice up your sex life with new positions.
Sex positions to try this weekend: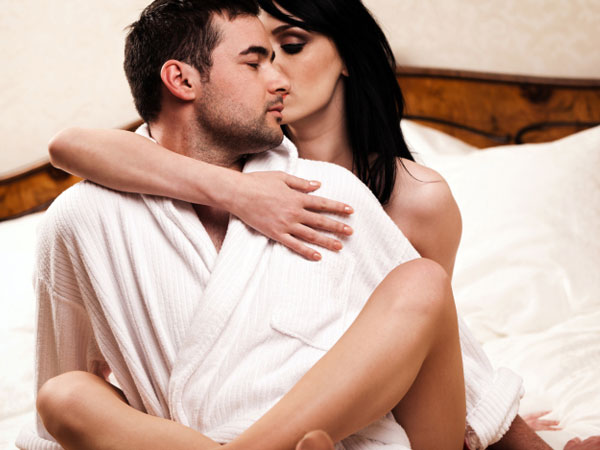 Rock-a-bye-booty: This is a new position that couples can try this weekend. In this sex position, both the man and woman sit face to face with their legs apart. Both should put their legs on each others arms (elbow) and spread her legs as much as they can so that intercourse is easier. The penetration can not be so deep if you do not bend a little down. So, sit in a position that makes it easy for your man to penetrate.
The erotic end sex position: This is one of the best sex positions for couples. This weekend, you should try this position with your partner. Men like to get dominated so, why not try the erotic sex position and spice up your sex life? It is similar to the cowboy (woman on top) position. The only difference is, in the erotic sex position, the man will not lie down but, sit with his legs straight. The man should bend a little on the back (with his arms for support) and the woman will sit on his lap with her back facing towards him. The woman has all control over the penetration and pace of the intercourse.
X rated position: In this sex position, the woman will lie over the man with her head on his feet. Lie on him with your back towards him. Spread your legs on his shoulders. Your butt will be up. Men love this position simply because they do not have much to do, the woman dominates the man totally. For women also think that this sex position is great. In the X rated sex position, the access to the G spot is more. Therefore, chances of reaching orgasm are more for the woman. Thus, X rated position is the best sex position of the week.
Try these sex positions this weekend to have a sensual time together. These positions are ideal to spice up your sex lives.