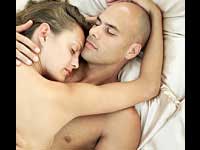 Lovemaking is a special art which is shared between a couple. When you are in love you get the desire to try new and different things which is adventurous and will drive the two of you crazy.
The key to keep lovemaking in relationships strong is to not go in the same direction always. Trying out various tricks and tips related to lovemaking will this will help enhance the night and make your relationship feel special too.
Share the feeling of your love life and experience a whole new you by trying out these wild lovemaking tips.
1.The best wild lovemaking tip is foreplay. This is the basic thing you should know to get started. Experience each part of her body and drive her crazy with your love. There are different ways to please a woman through foreplay and the same goes for a man too.
2.Another wild lovemaking tip is to enjoy lovemaking with the help of food. Try out different foods and place it on her erogenous zones. This will highlight the evening and drive her crazy. For a man, treat him like a child with your tender care, They love the attention.
3.Dirty talk is the spice up for wild lovemaking tips. However, there are some women who do not like dirty talk so get to know your partner first before you whisper dirty thoughts in her ears. You can also play with her while you talk dirty if she really likes it.
4.Using different objects during the art of intimacy is a good wild love making tip which will improve your love life. The sight of whips, dildos and red lingerie please a man. Try out different outfits too which seem to be attractive so that he can never forget the night.
5.One best wild lovemaking tip is to have good intimacy in unusual places. Some of the best and most talked about places to cuddle her is over the kitchen table, in the tub, on the window sill and even in an empty cupboard or a desk.
These lovemaking tips will help improve your love life and enhance your relationship.