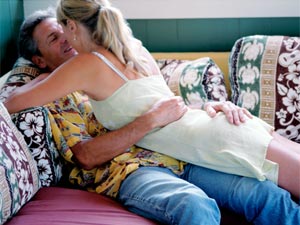 Are you planning to get married but have been craving to make love to your partner, well, it is no big deal as there are safe ways to get the same pleasure you always longed for. Oral pleasure is the safest way to make love to your beloved. It is not risky and helps you get into the act of lovemaking with the new foreplay tips.
Your partner will also love it as he/she will know that there is no harm in it and won't shy away from getting intimate. Some relationships get strong after foreplay so oral pleasure before marriage can keep the couple going and fresh forever. Men or women would always want a partner who is great on bed and if that is missing, there is no point in continuing the relationship, with foreplay people get to know the frequency of their soulmate.
To spice up the love between you and your partner, always plan different ways to pleasure your partner. Set your weekends with surprise getaways and gift the unforgettable foreplay which will make her feel that this is just a beginning. A lovely drink and a lonely place, what better occasion for a foreplay, try it on her and she will be unstoppable.
Say, you plan to spend a night with your partner, explain the basics of lovemaking with kisses and demonstration of the positions so that she feels comfortable after marriage. Even while telling her, make it a romantic teaching by showing her the doggy approach or the 69 position etc.
Make her comfortable by starting your oral pleasure course with kisses and smooches. Continue feeling her erogenous zones and ask her to do the same for you. Start massaging her neck, roll your hands over her body before breaking open her clitoris. Doing doggy is one of the best foreplay tips.
Get the essence of the oral pleasure by feeling her unmentionables. Get liberal by using your lips, tongue and mouth over her genitals. Never get wild with foreplay before marriage as it is not the main course. Biting, scratching and tearing is strictly prohibited while making love before marriage.