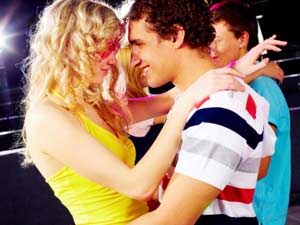 There are times when you meet some girl and want to make out with her but unfortunately you don't get the right place to make love. If you are smart, you can search for a lonely, quiet and dark place but if you still find difficulty in searching for a place for a quick libido session then here are the best ways to make love in nightclubs.
Nice music and a beautifully dressed girl can get you into the mood for lovemaking. Just flirting and then ending up in the car with a foreplay can be frustrating or boring. Check out places to make love in nightclubs:
Stairs: This is a common place to make love in a nightclub. Search for an empty staircase and remember to take the sensual attraction which has grabbed your attention in the club. Be careful as sometimes people can prefer a staircase over the lift in a drunken state so just a foreplay is a good option for stairs lovemaking.
Toilet: This is a comfortable place for a quick libido session. Take your partner to a mens toilet to ake love in the nightclub. The benefit of making love in toilet is more as it is not just limited to foreplay but a proper session of intercourse.
Car: Making love in a car is a common place for couples to get laid. No one disturbs or interrupts and the session can be enjoyable. If you have a car then go ahead or else when the girl is trying to get intimate ask her if she has a car for a quick session!
Parking lot: Another common place for lovemaking is a parking lot. Search for a dark corner where nobody is crossing and go ahead.
Therefore, if you desire to make love in a nightclub to a drunk girl or a nice sensually dressed attractive girl of course with her consent then go ahead to these places to enjoy a quick libido session.