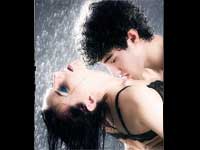 Women can orgasm several different ways, via clitoral, vaginal, and of course the G-Spot, the latter can give her a massively satisfying orgasm if stimulated correctly. Here, we will talk about some techniques that will help to enhance the sexual activity between you and your partner.
Although it's definitely possible to give a woman a G-spot orgasm on the first sexual encounter, you'll find more success with someone that you have developed a high-trust relationship with.
G Spot is not a theory that we, the humans have believed for years, but it's a real-life thing that exists very much. Just that, you gotta find the right spot to ignite the passion. Although the G-spot is surrounded by controversy and conflicting theories, there is far to much evidence to deny its existence. Many women swear that it gives them an orgasm unlike any other. Some even ejaculate fluid and go into uncontrollable spasms from a G-spot orgasm.
Where is it located?
Well, the G-spot is located about two inches inside and on the front wall of the vagina. It's roughly the size of a quarter and may become larger when stimulated.
G-spot orgasm
Women describe G-spot orgasms as deep, whole body experiences. Many say that G-spot orgasms are the most powerful type of orgasm and hit like rolling waves of pleasure. They are sometimes followed by a euphoric sensation that may last up to a half an hour. It may sometimes also lead to female ejaculation, which is also called squiritng.
Foreplay...
is a must. Start with a sensual massage with lots of oil. This will relax her, and also helps to build intimacy. Massage her entire body for at least 20 minutes. Try to stay away from her hot spots (breasts and butt are fine). Go ahead and stimulate her clitoris until she's bucking her hips and begging for you inside of her.
Fingers:
Let is do the most part of the talking. Do your homework well, and know how magical you can actually be with your fingers. Remember: You need to have a clean hands for this.
G spot Toys:
Toys are a great ways to enhance your G-spot experience. They don't get tired like wrists abd fingers, and some are made to give off extremely pleasant vibrations. Many are perfectly curved in order to make finding the G-spot easier.
AGENCIES