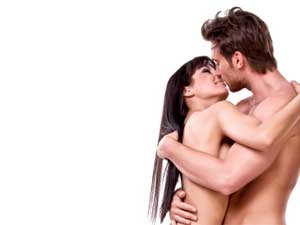 Orgasm is one of the most pleasurable feelings for women. While having sex, the desire to have orgasm is common among women. However, it is believed that not all women like to reach orgasm. Foreplay, intercourse and romance is what women crave for in bed. Well, there are many other myths about women's orgasm. Lets check out these myths.
Women do not necessarily need to reach orgasm: A myth that has been accepted by men. Well, it is not necessary to reach orgasm every time you have sex. This is just a way to get more satisfaction. Sex also satisfies a woman. So, it is not a compulsion to have an orgasm every time you make love.
Only G Spot works: Who says that only the G spot is the way to make a woman reach orgasm? Apart from G Spot or clitorial orgasm, there are few women who prefer vaginal orgasm. Intercourse is more pleasurable to them.
Condom affects orgasm: There is no link between condom and the clitorial orgasm. Often men complain that condoms decrease the sensitivity of an intercourse but, it is an important contraceptive method that needs to be considered while making love. Orgasm depends on the stimulation and the mood, not on condoms! Moreover, fingers work wonders!!!
Women take more time to reach orgasm: Well, both men and women take time to reach orgasm. This is a common myth about female orgasm. The truth is, few men take around 30-50 minutes to cum. A woman can hardly take 10-15 minutes. It all depends on the mood and the sex drive. If the stimulation is properly done, a woman can reach orgasm within minutes.
Size doesn't effect orgasm: Men and women both believe that size is a big concern. Be it for an intercourse or orgasm, size of a man's penis is considered. The myth is size affects woman's orgasm. The truth is that, size doesn't matter. The way you stimulate makes a woman reach orgasm.
Men are not experts: Who says this? A man can be an expert only if you show him the clitoris or the G spot. Remember the movie, 'Friends With Benefits'? The actor had to be guided to reach the exact spot! You are not an exception.
These are few myths about female orgasm that needs to be corrected with facts! Do you know any other myths?