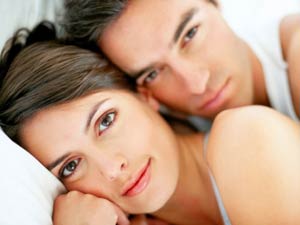 Men don't think much in bed when compared to women but there are few things which can turn off men and spoil their sensual mood for lovemaking. There are times when a woman try to do something in bed but that attempt turns him off. Take a look to know what turns off men in bed, in short mistakes which women should not do while making love!
Things that turns off men:
Comparison: Every man is not the same and women should not compare her man especially in bed. It is very important to make the man feel the best on bed. If he has some flaws, discuss it at the right time but not while making out. This discourages them.
Biting at wrong places: Many men don't like wildness especially in this aspect. Women love to bite and scratch but few men don't like to get hurt. Using teeth while kissing or rubbing the teeth during the oral job disgusts men and spoils their mood completely.
Insensitive: Few men can get turn off when the woman is insensitive. Women with proper feminism attracts the appeal towards her. This doesn't mean that she should be over sophisticated while making love. Little feminism with robust attitude drives men crazy in bed!
Figure: It is a debatable point but generally men love to get laid with women having attractive figures. Even if you have little flaw in the body, men can get turned off.
Unshaved genital: Men love to see a clean genital area of the women. Whatever they be like, they want perfection when it comes to women and this is why a woman should always keep cleanliness and hygiene as her priority before going to bed.
Playing with men's nipples: Constant pinching and biting the nipples of men doesn't excite them but turns them off in bed. It is believed that a man gets excited when the woman plays with his nipples but that is not the truth.
These things turns off men in bed and disguises them. So, women should avoid committing these mistakes during lovemaking.