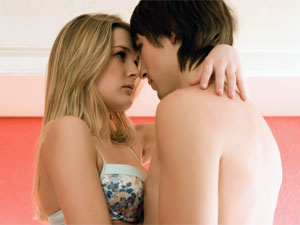 Losing virginity is both exciting and sad. What comes to your mind when you think about virginity? At what age should I lose my virginity? Is it safe to lose it before marriage or should I keep it as an asset for my spouse?
These questions persist in mind but many pre-marital affairs these days end up with orgasm at an early time. Couples involvement in lovemaking is immediate and losing virginity has become a trend. If you are a virgin then you will not be taken as a cool updated girl or boy. Your friends tease you which somewhere encourages to break virginity at an early age.
Virginity is an asset for some people whereas many feel nothing when it comes to the word 'virginity' as it is taken up lightly. The idea of losing virginity at the right time with the right partner is not wrong. People get carried away and regret later after committing mistakes.
Losing virginity is a matter of pride for men but a shy topic to discuss for women. After losing virginity, girls have a mixed experience. It is pleasurable but painful.
If you lose your virginity to a virgin partner then it is not that painful as the man is also not experienced much. But the idea of losing virginity is a fun and thrilling to girls under teenage love. Men feel it is the time to prove that they are men!
Virginity should be given to the right person so that you don't regret later. Teenage love is most common in this prospect. Couples lose virginity while going with the flow and then girls have been found out regretting for the blunder they have committed. Lose your virginity is a hot topic of discussion among developing boys and girls.
Lose your virginity when you feel you are ready. Think about the physical, mental and social aspects apart from the future outcome of your relationship.