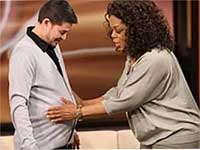 The phenomenon of trasgenderism is dated back to earliest mythologies. Many legends associate transvestism with temporary ritual and transsexualism with mythologies. The instances of trasgenderism in mythologies may be in the forms of curses, miracles, or divine interventions. At any rate these mythologies and religious rituals shed a clear light to the notion that the idea of trasgenderism was there at the heart of all mythologies.
Transvestism in Religious rituals
Nicander narrates the instances of trasgenderism in religious rituals in his much celebrated work Metamorphoses. One such myth is about Leukippos, in relation with whom the Greek 'Ekdusia' festival has been celebrated at Phaistos. The 'Ekdusia' festival demands the young men to cross dress as women till their initiation ceremony. The Norse Priests cross-dressed as women during their religious rituals. During the ' festival of wantonness', the Hubriska men temporarily assumed the female roles through cross-dressing. The men of Heracles worshipped the Lydian Goddess Omphale and made it a ritual to wear the woman's attire.
Moses Maimoniates and his men practiced ritual transvestism to worship the Goddess Venus. Roman rites of Lupercalia and other idols of January record ritual transvestism at its peak. St. Augustus who had practiced the Janui ritual experienced transvestism to some extent. Balsamon gives evidences of transvestite practices among the twelfth century clergy. Religious rituals at Amasea also demanded the practice of transvestism from its followers. The Beedache community of U.S.A, who worship the Moon Goddess and the Dyak Mang community, follow ritualistic transvestism. In India some followers of lord Krishna assume the role of Gopikas and dress like women to enable them to love the God, like a woman.
Transsexualism in Mythologies
In Eastern mythologies transsexualism is at the level of both body and role function. The mythology of Lord Vishnu changing into the bewitching beauty Mohini is an excellent instance of transsexualism in mythology. The transformed Mohini fell in love with Lord Shiva and gave birth to a divine son. The Mahabharatha documents many upkathas and episodic narratives on transgenderism. There is a mythological story about the warrior Arjuna who changed his biological sex because of the curse of the celestial dancer Urvashi. The transformation of King Ila into a woman due to the magical power of the forest, where God Shiva and Goddess Parvathi resided, is an excellent example of transsexualism due to divine intervention in Mythologies. Sage Narada also experienced transsexualism under the spell of Lord Vishnu in mythologies.
In all these mythologies and rituals trasgenderism is complete, biological and initiated men into woman specific roles. When trasgenderism is practiced as a ritual, it presupposes that a change of attire induces and accelerates a change of feeling also. Consequently trasgenderism find a role to play in the religious and cultural domains and also down the annals of history and across the countries.