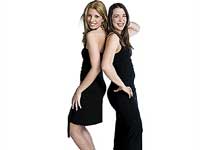 Want to give a boost to the tourism industry in your nation? Then why don't you try something as different as the sensual party organized at a nudist resort in Mossman? This was organized as propaganda to promote the restaurant and it has seen about 250 people thronging into the place.
The Adults Only promotion took place at White Cockatoo. It was almost completely booked when the 'almost anything goes' event takes place. The guests were from interstate or overseas, with almost no rules applicable. There were no illegal drugs and cameras allowed and the bash put in at least 500,000 dollars into the town's economy.
The month long party had not met with any opposition except the ones made by some religious leaders. There were 24-hour security and surveillance cameras at the resort, protecting guests from the prying eyes of the public.
AGENCIES