Have you ever tried out the role play sex? Role play sex involves pretending as the character of your choice and try out the naughty sex tricks of which you have been fantasising for long.
The best part about role play during sex is that you can be whatever you want. You can play the sexy secretary or the naughty nurse or anything which pleases your man.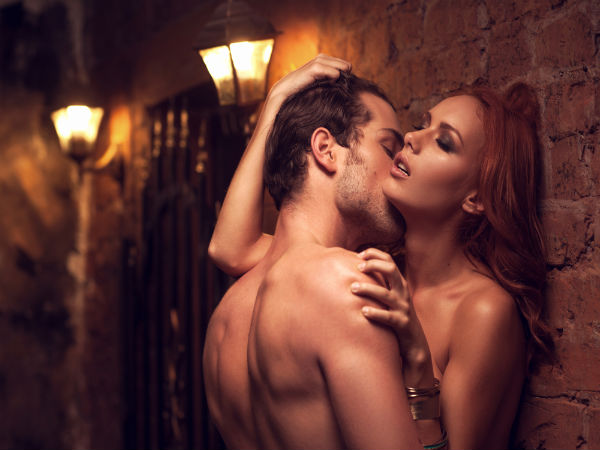 So, try out some hot role play sex tonight with your partner and experience the heat in your bedroom!
Find Out Your Fantasy
In case you have a scene in your mind for the role play then just go ahead with it. If not, then think of the fantasies you may have had all this while. Almost all of us have weird fantasies involving sex. So, figure out what you fantasise about and then try it out.
Play The Nurse
Dress up as a sexy nurse and rock your 'patient' with some hot moves on bed. We are sure he will be absolutely delighted to be sick with you as the nurse. Give up on your shyness and explore all the possibilities in the role play.
The Hitchhiker
You could try this out for real if you have a car and know of a calm, isolated place where your partner can pull over by the side of the road. Just make sure you're wearing a skirt. The idea of instant sex and the fact of being in a tight, enclosed space that immediately makes it feel hot.
The Teacher
This is one of the classic role play. Pretend you're in a class that gets out of hand. Dress up in a school uniform and your man pretends to be the older, sexy teacher. It's often very exciting because a lot of young girls start out falling for and fantasising about a teacher. But you can also reverse the roles and play the strict teacher, seduced by her young student.
The Call Girl & Client
Men always love to fantasise about call girls. So, why not surprise your man by wearing something so sexy that it blows off his mind? Seduce him and act naughty. Don't let him kiss you. It will drive him crazy. You're the call girl who knows how to please, seduce, keep a man begging and make him pay up.
These were a few role play tips which you can try during sex. It is sure to spice up your love life.